Your Exterior's Best Mate.
Looking for patio blinds that can block the wind, sun and rain? Look no further than Half Price Blinds' Windmaster blinds. These outdoor blinds have been specially built for windy conditions. Most patio blinds or awnings aren't sturdy enough to withstand the strong winds, but not Windmaster blinds. Not only are these patio blinds resilient against the elements, but they also have a two-year warranty, so you know they're made to last.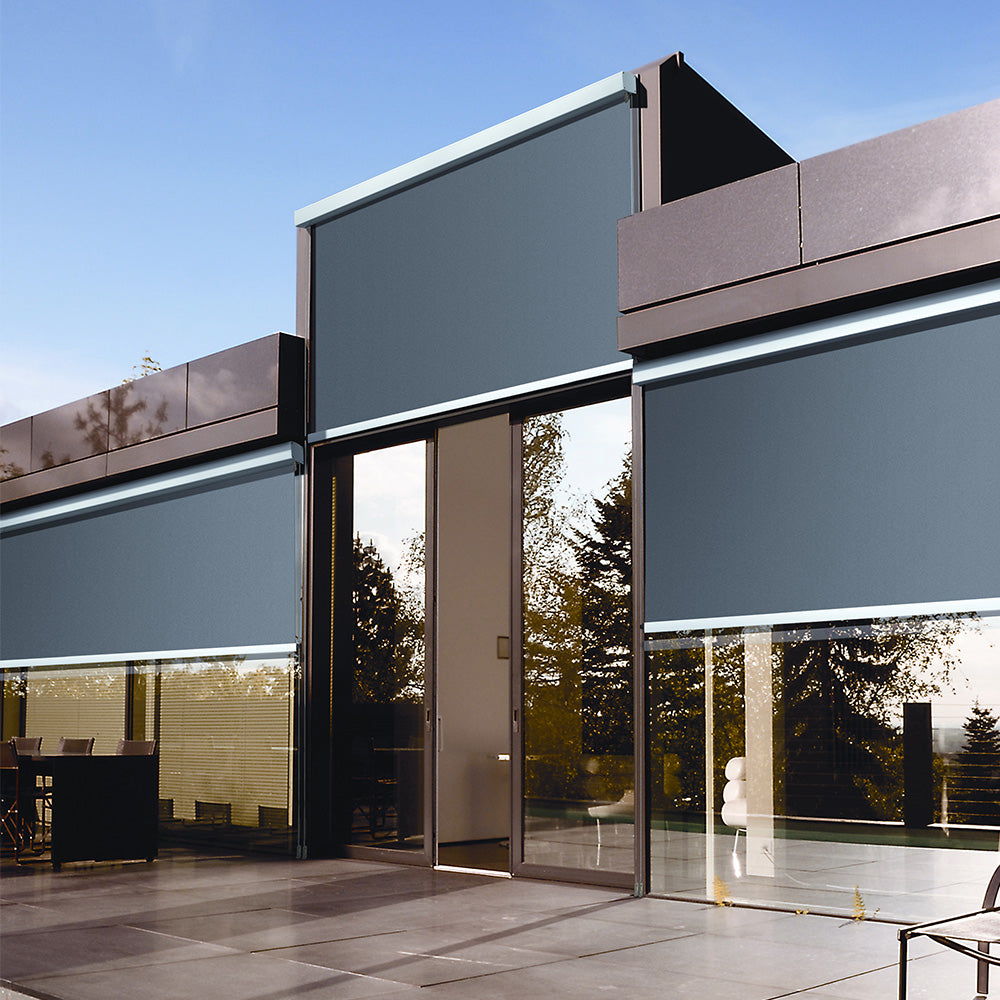 Why Windmaster Outdoor Blinds?
What sets this outdoor blind apart from the pack are its durable features, such as heavy-duty base rails, locks and channels. All of these features work in harmony to minimise any fabric movement and keep the blind secure when conditions are windy. These weatherproof outdoor blinds can also reduce up to 94% of the heat in your home, creating a much more comfortable interior during the warmer months.
These outdoor blinds are custom made in your choice of colour and fabric. Choose from sunscreen and eco sunscreen fabrics, which feature a square hole weave that that's effective in reducing heat and blocking out insects. Windmaster is also now available in waterproof clear or tinted PVC, allowing you to block both the wind and rain at once.
When ordering your new Windmaster outdoor blinds, there are a range of striking neutral shades available, ranging from cream and ivory through to grey, charcoal and black. To help make your decision easier, order up to six material samples online completely free of charge. These samples will be shipped via express post directly to your door on the same business day.